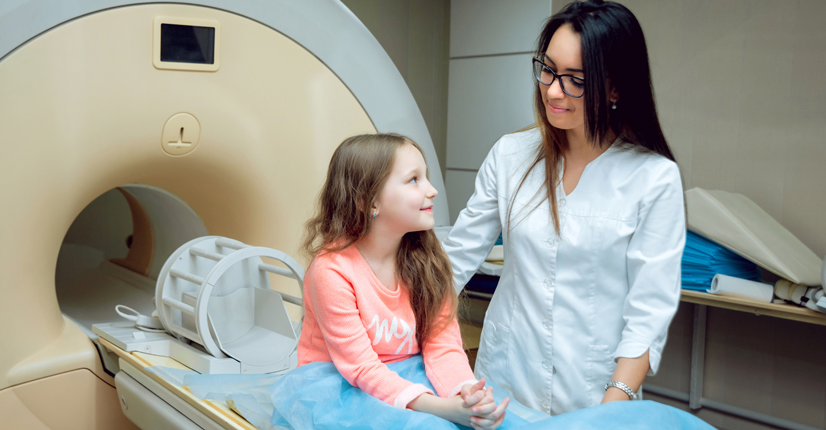 We are exceptionally proud of our dual-source Siemens Somatom Definition Flash CT Scanner.  This advanced scanner allows scanning at Flash speed so that diagnostic images can be acquired from almost any patient (independent of their heart rate, ability to hold their breath, or willingness to remain still) virtually eliminating the need for sedation of children.  The dual-source technology sets the benchmark for dose efficiency underscoring our commitment to the Image Gently campaign.
In addition to our latest generation CT scanner, we have three state-of-the-art MRI (1.5 and 3.0 Tesla) machines equipped with built-in entertainment to provide comfort while providing exceptional diagnostics and safety.  These machines utilize shorter scan times, thereby maximizing patient comfort without compromising quality. 
Pediatric imaging studies are carried out at Banner University Medical Center Tucson (BUMC-T) located at 1501 N. Campbell Ave, Tucson, AZ 85724.  For patients 9 years old and up, imaging studies are performad at Banner University Medical Center North (BUMC-N) located at 3838 N. Campbell Ave. Building 2, Tucson, AZ 85719.  All studies are interpreted by our pediatric medical imaging faculty.