Our Commitment
The Department of Medical Imaging celebrates our University's greatest asset of diversity and champions an inclusive climate. We understand that diversity in experiences and perspectives is vital to advance innovation, critical thinking and complex problem solving. We proudly collaborate with the Office of Diversity, Equity and Inclusion. 
Diversity Equity and Inclusion Core Committee
Hina Arif-Tiwari, MD, Chair
Tammie Anderson
Janet Black
Chris Brunson, MD
Tyson Chadaz, MD
Alan Chiang, MD
Dallin Christensen, DO
Susan Fabian
Michelle Faull
Jennifer Fischahs
Aubrey Frazzitta, MD
Dorothy Gilbertson, MD
Kevin Johnson
Laura Lee, MD
Andrew Karellas, PhD
Terry Matsunaga, PhD
David Supeck, MD
Maria Telles, PhD
Celebrating Women in Medicine Month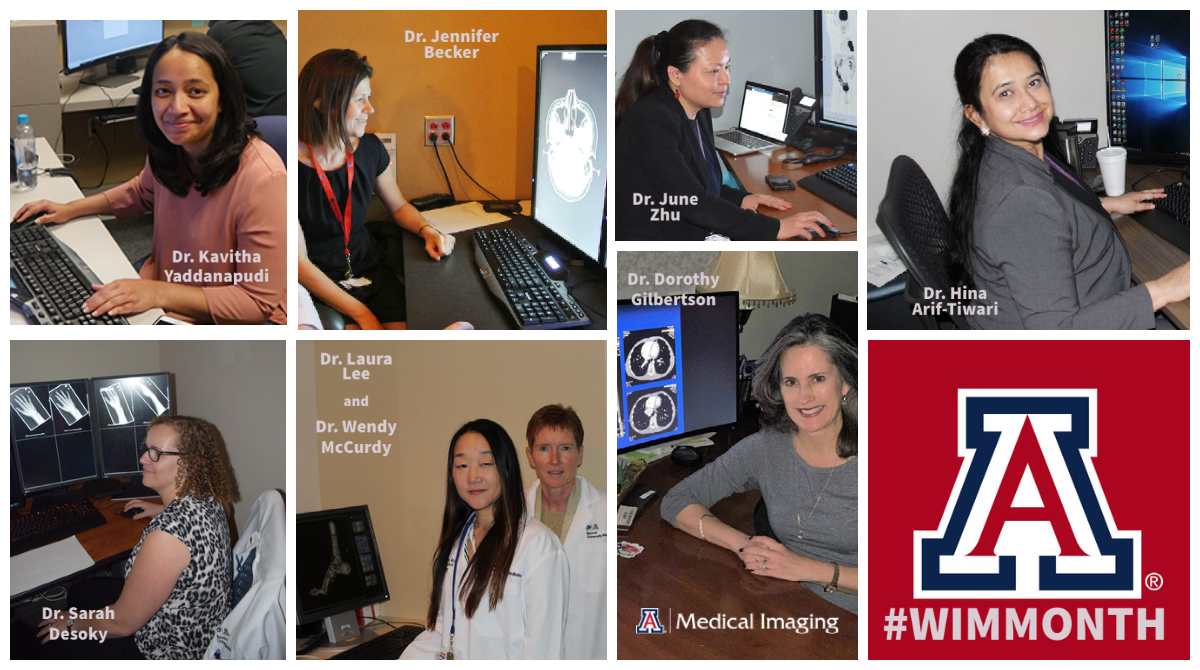 ---
New! Diversity in Medicine - Medical Student Scholarship (for Visiting Students)
Medical Imaging, in conjunction with the College of Medicine-Tucson and Banner, recenrtly offered a scholarship for out of state 4th-year Under Represented in Medicine (URiM) medical students interested in our general radiology elective. The scholarship has been awarded for the 2021-22 season. Future opportunities will be posted soon.