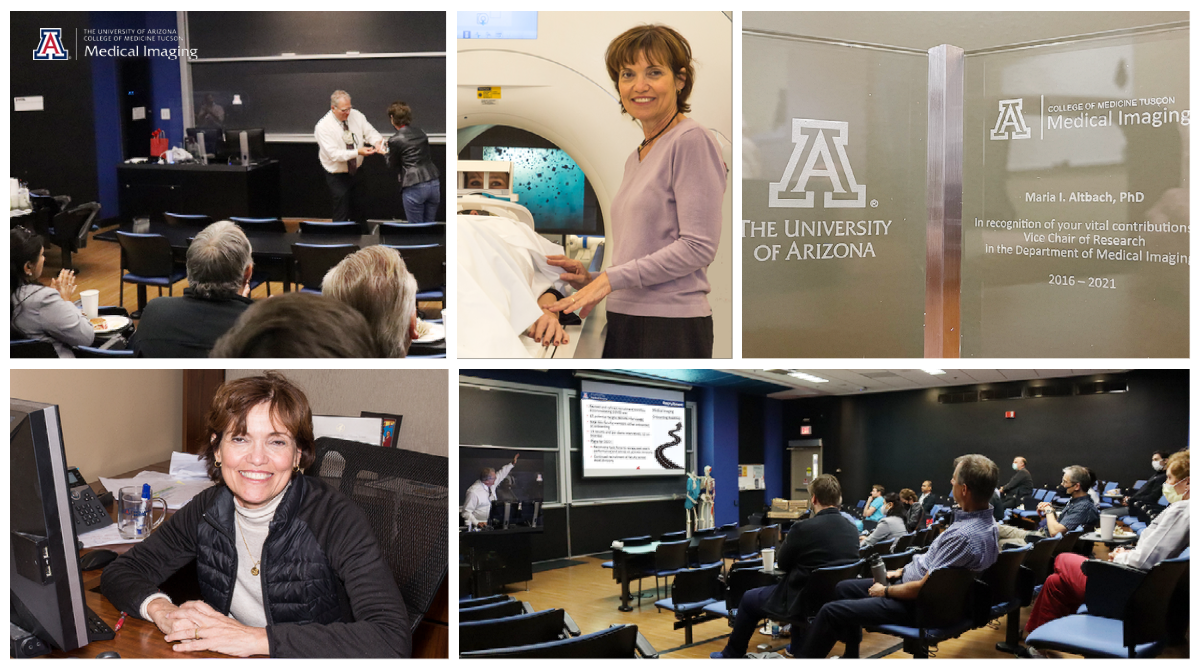 During the faculty meeting on October 27th, Medical Imaging Chair, Dr. Geoffrey Rubin, recognized Dr. Maria Altbach for her service as Vice Chair of Research. Earlier this month, Dr. Altbach announced that after more than five years in the leadership role, she will step down to fully commit to her growing portfolio of research grants.
The team is grateful to Dr. Altbach for her many contributions to the department. During her tenure as Vice Chair, Medical Imaging saw over $18M in research awards. Prior to the departmental relocation in 2018, Dr. Altbach worked to secure office and research space for her team ensuring a smooth transition.
An outstanding mentor, Dr. Altbach trained a total of 16 PhD and MSc students and 7 post-doctoral fellows (both basic and clinical scientists). Most of the trainees have continued into positions (or further training) at several academic and research institutions such as the Barrow Neurological Institute, University of Michigan, the Food and Drug Administration, University of Toronto, Harvard Medical School, Stony Brook University, and the University of Arizona.
Dr. Altbach' s leadership was pivotal during the recent finalization of the Master Research Agreement between Siemens, Banner and the University of Arizona. Thanks to her oversight, the MR pulse sequences that are considered "works in progress" (WIPs) are permitted for use in patient care and clinical research.