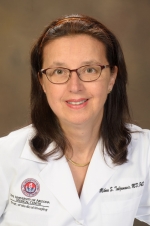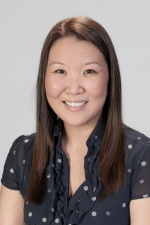 Mihra Taljanovic MD, PhD, FACR, and Lana Gimber, MD, MPH, have been awarded the prestigious RSNA Honored Educator Award in 2016. This achievement recognizes an individual's dedication to furthering the profession of radiology and commitment to radiology education by delivering high-quality educational content for RSNA endeavors.
     Established in 2011, the Honored Educator Award recognizes RSNA members who have produced an array of RSNA educational resources in the past calendar year. Based on the number of qualifying activities, eligible RSNA members are presented with the Honored Educator award in recognition of their contribution.
     RSNA members qualify by participating in a number of RSNA education offerings, including:
Delivering an invited lecture at one or more in-person educational meetings or workshops sponsored by RSNA
Serving as a visiting professor in RSNA's International Visiting Professor Program
Coordinating a Case of the Day subspecialty track for the RSNA Annual Meeting
Donating Annual Meeting refresher course presentation for online repurposing, including CME test questions
Authoring educational articles, or providing invited commentary, best cases, or guest editing in RSNA premier journals, Radiology and RadioGraphics
Authoring online education modules including CME test questions
Authoring an online professionalism vignette
Authoring an education exhibit or a Quality Storyboard
     This award serves as a benchmark of academic productivity in support of a meaningful and successful radiology career and commitment to radiology education.