Home Page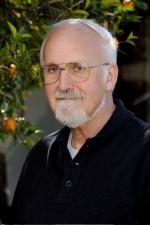 UA-developed Molecular Imaging Technology Licensed to Lightpoint Medical
Tucson, Ariz. – The University of Arizona has signed an exclusive license agreement for a molecular imaging technology, Beta Emission Tomography, to Lightpoint Medical of Chesham, England. The technology was originally developed by Dr. Harrison Barrett, Regents' Professor of Radiology and Optical Sciences, with his student Yijun Ding and colleague Dr. Luca Caucci at the University of Arizona Center for Gamma Ray Imaging in the College of Medicine - Tucson.
Incoming 2016 1st Year Radiology Residents
We are pleased and excited to welcome our incoming class of 2016 Diagnostic Radiology Residents as they join the Department of Medical Imaging and begin their residency on July 1st, 2016. Their expected completion date is June 30, 2020. Congratulations and welcome to the Department of Medical Imaging!